Consumer unit replacement
Prices starting from £1,500 inc VAT
Consumer unit replacement
Prices starting from £1,500 inc VAT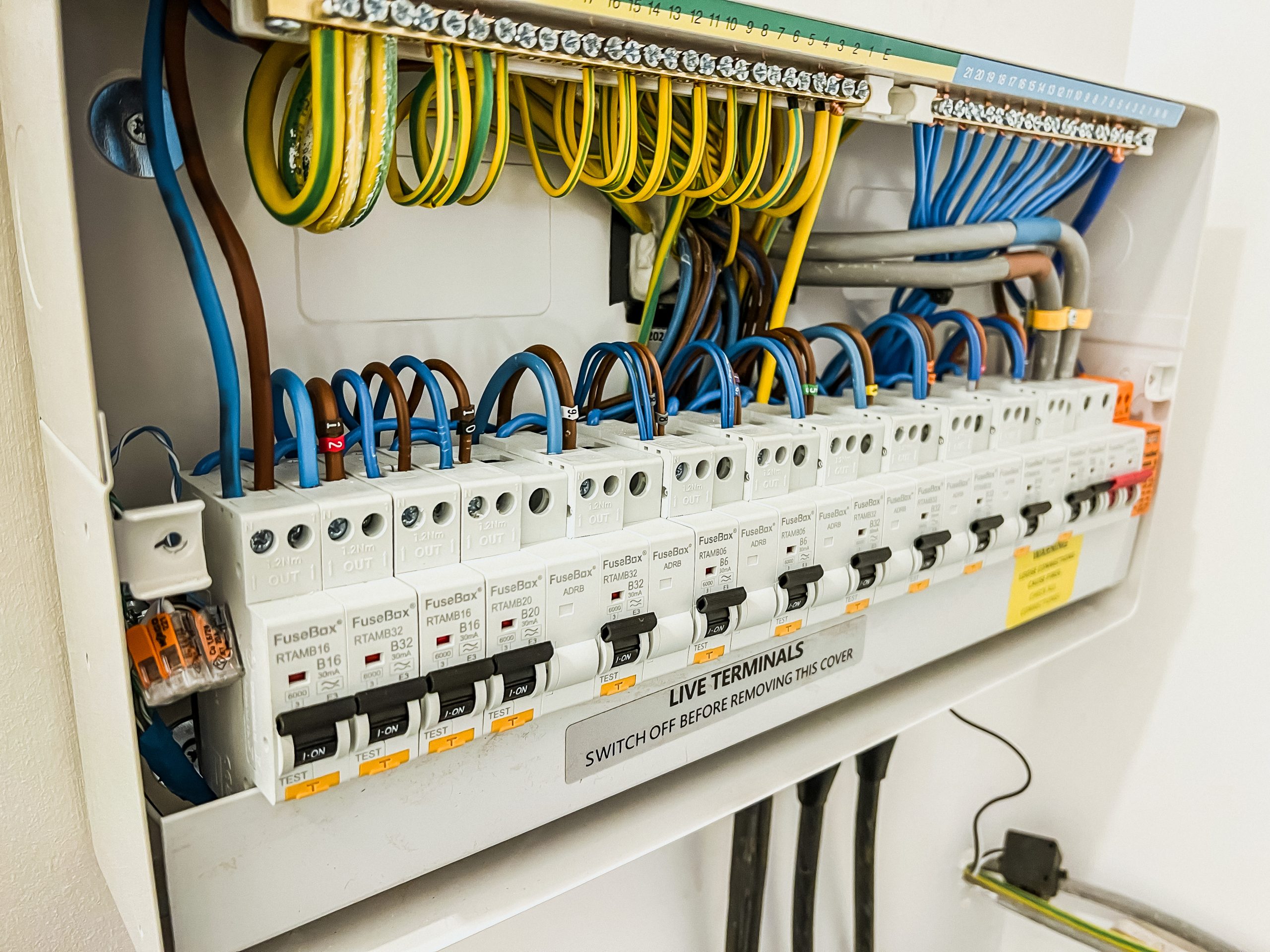 You might call it the fuse box, but these days the hub of the electricity in your home is usually known as a consumer unit. Inside, you'll find the circuits that provide the power for all the electrical items in your house: sockets, lights, an immersion heater if you have one, electric ovens and hobs, smoke alarms, electric vehicle chargers and any outdoor power. The consumer unit provides a vital safety function: in the event of a fault it can protect you from electric shock, burns and even fire.
Is it time for a new consumer unit?
Electrical installations should be checked every 10 years, and every five years in rented properties. Moving into a new house is a really good time to assess whether the consumer unit is still keeping you safe and functioning as it should.
We pride ourselves in our bespoke consumer unit replacement service. Take a look at our YouTube video to find out more.
The benchmark standard for our installations is to always uphold the 18th Edition Wiring Regulations requirements and provide an RCBO consumer unit with an integral surge protection device. This is designed to protect any electronic device in your home in the event of a power surge.
If you are worried about the state of your current consumer unit, or you have an old style rewireable "fuse box", get in touch and we can give you free advice and a quote for upgrading your installation to a modern unit with up-to-date safety features.